Fauquier Dog Bite Lawyer, Injury Attorney
A dog attack can be a terrifying experience, especially for a young child. Dog bite victims typically face physical injuries, disfigurement, scarring, and rarely a wrongful death. If you, or a loved one, have been injured in a dog attack, consider speaking with a Virginia dog bite lawyer about your legal options.
---
What should I do after a dog attack?
See a medical professional. Even the smallest of wounds, when untreated, can cause serious infection. In addition, if the dog has not been vaccinated against rabies, you may have to go through a series of painful rabies shots.
Report the attack. The police and/or animal control should be contacted about the incident so it can be documented. It is likely that the dog will need to be quarantined by the County.
Take photos. Should you decide to file a claim, photos provide additional proof of your injuries. Be sure to take photos of your initial injuries, as well as throughout the healing process. This will become very important evidence for your case.
Contact a lawyer. Consider speaking to a Virginia dog bite lawyer to discuss your legal options. An experienced attorney will already be familiar with the dog bite claims process and can help you to maximize your compensation.
---
Should I hire a dog bite lawyer?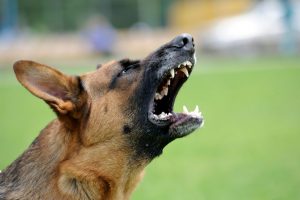 An experienced Virginia and Fauquier Co. dog bite lawyer will already understand the claims process and how to handle the insurance companies. Insurance adjusters are trained negotiators and know that most people have never filed a dog bite claim. If they see any opportunity to deny a claim, or minimize a settlement, they'll take it. Once hired, the insurance companies will be required to communicate with us in order to get to you.
If you decide to go it alone, be careful not to sign away your legal rights for a small settlement. If you accept a settlement, you will be required to sign release papers stating that you will never again ask for compensation related to the incident.
When to Consider a Dog Bite Lawyer
Here are a few situations that may benefit from a Virginia dog bite lawyer:
Life-Altering Injuries: If you are permanently disabled after a dog attack, it is possible that you will face a lifelong battle of challenges. Especially if your injuries will affect your ability to work and earn a living. An experienced Virginia dog bite lawyer can help the insurance companies, and a jury, understand just how much your injury will affect your life.
Severe Injuries: Even if your injuries are not permanent, when severe, you are likely to have expensive medical bills and lost income. Insurance companies will likely offer you an unfair low-ball settlement offer. An experienced attorney will fight to get you the compensation you deserve.
Wrongful death of a loved one: Virginia allows certain family members to make a claim for losses they have suffered as a result of negligence. It's important to consult an attorney familiar with Virginia wrongful death cases.
---
What compensation is available to victims?
Dog bite claims are almost always paid out by renters or homeowner's insurance. According to the Insurance Information Institute (I.I.I.), in 2019 the average pay out for a dog bite claim nationwide was $44,760. Further, homeowner's insurance paid out $797 million in claims related to dog bites and attacks.
Depending on the circumstances surrounding your situation, you may be entitled to the following:
Medical Bills: You are entitled to recover medical expenses related to your injury. This often includes ambulance rides, medical treatment, pharmacy costs, etc. If your injuries are permanent, they may also include long-term care.
Pain and Suffering: This type of compensation is based on the severity and permanency of your injuries.
Loss of Income: You may recover lost income caused by the attack. If your injuries have affected your ability to earn a living, you may be compensated for your reduced earning capacity.
Disfigurement & Scarring: If the injury causes scarring or other unsightly marks, the victim is entitled to recovery for the disfigurement. Because these injuries are often in very visible places, may victims require plastic surgery.
Children are frequently bitten in the facial region and require plastic surgery.
Wrongful Death: Fatal dog attacks are rare, but when they do occur, they're always incredibly tragic. No one ever expects to lose a loved one in such a violent way. The Virginia wrongful death statute allows certain family members of the victim to file a claim on the behalf of the deceased.
---
Virginia Dog Bite Lawyer
Owners have a strict responsibility to keep their dogs safely contained, and that responsibility is all-the-more important if the dog is found to be dangerous or vicious. My Virginia-based personal injury law firm specializes in dog bit and dog attack cases. My lawyers and I know the rules, the regulations, and the laws surrounding dogs and dog attacks, and we know how to fight for you in order to win you the legal redress to which you are entitled. Nobody should have to suffer because a dog owner should have known better.
---
No Legal Fees Unless We Win
Our Virginia dog bite attorneys operate under a no free promise: this means that you are not responsible for any legal fees unless we win or settle your case. Contact us to learn more about your legal rights 877-544-5323
Fauquier County: Remington, The Plains, Warrenton, Airlie, Bealeton, Belle Meade, Belvoir, Bristersburg, Broad Run, Calverton, Casanova, Catlett, Delaplane, Elk Run, Germantown, Goldvein, Halfway, Hume, Linden, Markham, Marshall, Midland, Morrisville, New Baltimore, Old Tavern, Opal, Orlean, Paris, Rectortown, Somerville, Sumerduck, Upperville