Suffolk Dog Bite Lawyer, Injury Attorney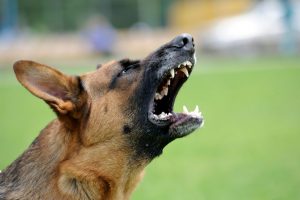 A dog attack can be a terrifying experience, especially when the victim is a small child. Dog bite victims face serious physical injuries, permanent scarring, and on occasion a wrongful death.
Our Virginia and Suffolk dog bite lawyers have helped victims and families of personal injuries for over 34 years. If you, or your loved one, have been injured in an attack, consider contacting an experienced dog bite lawyer to discuss your legal options. Our clients include children, mail carriers, delivery drivers, joggers, pedestrians, and many other innocent bystanders.
Suffolk Dog Bite Lawyer FAQs
What are my legal rights after a dog bite?
It's important for dog bite victims to know their legal options and rights. When an animal attacks, the owner of the dog may be held liable for the incident. Sometimes a person who is caring for the animal at the time of the attack can be held liable if they knew the dog could be aggressive.
Typical damages that Virginia dog bite victims can receive compensation for include: pain and suffering, loss of earnings while unable to work, future loss of earnings if you cannot return to work, disfigurement, plastic surgery, and other related medical expenses.
What to do After a Dog Attack
Get medical attention. Even minor scratches can lead to serious infection if not properly treated. If the animal has not been vaccinated against rabies, it's likely you'll need to go through a series of painful rabies shots. As well, having your injuries documented by a medical professional will become important evidence should you decide to pursue legal action.
Report the incident. Notify the police and/or animal control about the incident as soon as you can. Authorities will need to conduct a proper investigation into the matter. It is also likely that the dog will need to be quarantined.
Take photos. Be sure to take photos of your initial injury, as well as throughout the healing process. Should you decide to pursue a claim, being able to show the extent of your injuries, scarring, and disfigurement will become crucial evidence.
Contact a lawyer. Consider speaking with a Virginia dog bite lawyer about your legal options. An experienced dog attack attorney will be familiar with the laws and regulations, and will know how to deal with the insurance companies.
How can a dog bite lawyer help?
The fact is, most dog bites and attacks can be prevented. When a dog owner chooses to act negligently by letting their dog run loose or continuously escape from their fenced in yard, they are putting innocent people at risk. If you are injured because of a dog owner's negligence, you deserve to be compensated for your injuries. If you hire us we will:
Conduct a thorough investigation to find out if the dog owner or handler acted negligently.
Deal with the insurance companies and legal matters so that you can focus on getting better.
Attempt to recover the best possible settlement for your case so that you can afford proper medical treatment and are compensated for your pain and suffering.
What is the average dog bite settlement?
According to the Insurance Information Institute (I.I.I.), in 2019 the average pay out for a dog bite claim nationwide was $44,760. Further, homeowner's insurance paid out $797 million in claims related to dog bites and attacks.
Depending on your situation, you may be entitled to the following compensation:
Medical Expenses: You may be reimbursed for any medical expenses you've incurred related to the dog attack. This includes ambulance rides, medical treatment, pharmacy costs, etc. If you've been permanently injured, you may be compensated for your long-term care.
Pain and suffering: This is based on the severity and permanency of your injuries. How vicious was the attack? Do you have permanent scarring or disfigurement?
Loss of Earnings: You may recover lost income caused by the attack. If your injuries have affected your ability to earn a living, you may be compensated for your reduced earning capacity.
Disfigurement & Scarring: If the injury causes scarring or other unsightly marks, the victim is entitled to recovery for the disfigurement. Because these injuries are often in very visible places, may victims require plastic surgery.
Children are frequently bitten in the facial region and require plastic surgery.
Wrongful death. Fatal dog attacks are rare, but when they do occur, they're always incredibly tragic. No one ever expects to lose a loved one in such a violent way. The Virginia wrongful death statute allows certain family members of the victim to file a claim on the behalf of the deceased.
What are the deadlines for filling a claim?
In Virginia, there are strict deadlines for filing a lawsuit. In many cases, Virginia provides a two-year deadline also known as a Statute of Limitations (SOL). However, sometimes special circumstances apply and can alter that deadline.  It is important to contact an experienced attorney as soon as possible after the accident to protect your rights.
While two years may seem like a long time, there are certain phases of the claims process that can be quite lengthy. A dog bite lawyer, who is familiar with dog attack claims, understands the claims process and how to deal with the insurance companies. The sooner you get started on your case, the sooner you can put the entire incident behind you.
Suffolk Dog Bite Lawyer
If you'd like to discuss your dog bite case with our Virginia dog bite lawyers, give us a to set up an appointment. It's free and there is no obligation.  If you do decide to retain us to represent you, we have a no fee promise – you pay no legal fees unless we settle or win your case.